Wellness&Spa
Premier Prezident Hotel Garni
You have a unique opportunity to visit the Wellness and Spa Center of Premier Prezident Hotel.
"
Our Wellness And Spa offers a variety of services
"
— Premier Prezident Hotel Garni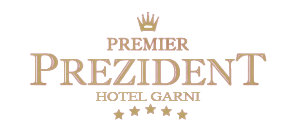 After a busy day or long walk in the Mountain Fruska Gora or Strazilovo to restore strength and vitality of your body,Wellness And Spa Premier Prezident offers a variety of services, of which we recommend that you enjoy in indoor swimming pool and spacious Jacuzzi, sauna, the wide choice of massages, fitness center and hairdressing services with the best beauty care products.
Hairdressing services - mandatory scheduling 3 days in advance.
ENJOY.